Our mission is to empower our clients through information, using the highest regard for earnestness, alertness, discretion and accuracy. We have and give you the very best in the business or refer you directly to the expert you need.
We hold unyielding accountability to accuracy, uncompromising vigilance and the highest value to discretion, tactfulness and privacy.

EDUCATION & SPECIAL TRAINING:
After college at Eastern Washington University and Washington State University. Mr. Scott served in naval aviation aboard an attack carrier and has logged over 2,500 flight hours. Ron still owns and fly's his own plane. After honorably serving our county Mr. Scott took a position with Boeing aircraft. Then took a position with C&C attending their special investigation and claims school in Atlanta, Georgia, then on to a major insurance company, eventually moving up to Claims Manager. Growing up in the Northwest Ron while going to college worked in his father's mechanical shop working on vehicles, farm equipment heavy equipment, marine boats, and motors. Ron has handled over 12,000 cases and is considered an expert in product mechanical failures and forensic evidence consulting dealing with fires. Ron Is a member of ASME, The America Society of Mechanical Engineers, IAAI, The International Association of Arson Investigators, NAFI, The National Association Of Fire Investigators, AOPA, Aircraft Owners and Pilots Association and past memberships and training with various investigations associations. In the last ten years with JSI. Ron has specialized in fire origin and cause expert consulting as a CFI with ongoing courses through IAAI. Ron handles all residential, commercial losses, heavy equipment, trucks, vehicles, boats, aircraft losses and special project consulting dealing with legal and subrogation issues. Ron has testified as an expert on the West Coast dealing with products liability subrogation issues. Ron has also written articles on fuel system failures and management.

Electrical Engineer
EDUCATION
B.S. Degree in Electrical Engineering from the University of Idaho
EMPLOYMENT HISTORY
- Kootenai Electric Cooperative, Inc. – Hayden, ID
- Energy Products of Idaho – Coeur d'Alene, ID
- RAHCO, Inc. – Spokane, WA • Power Engineers, Inc. – Hailey, ID
The Industrial Company (now Kiewit) – Steamboat Springs, CO
BIO
As an independent Electrical Engineering consultant and expert witness, Amber has provided claims investigations, litigation support and expert opinions to attorneys, insurance companies, fire investigators, and private parties for evaluation and analysis of electrical systems, components and products. Amber has 15 years of engineering experience including supervision of electrical design work for commercial, municipal, industrial, and governmental projects including: medium-voltage up to 115 kV, 480Y/277V, and 208Y/120V power distribution systems; switchgear; motor control centers (MCCs); dry-type and liquid-immersed transformers; motors; office lighting systems; telecom systems; lightning protection systems; and grounding systems. Amber is also well-versed with the National Electrical Code (NEC), the National Electrical Safety Code (NESC) and has a substantial amount of direct field and inspection experience.

Gas and Explosion and Fire Expert
Completed over 30 courses on gas distribution, odorization, appliance controls, gas regulator repair, code updates, commercial and industrial codes, repairs and inspections. Certified by the City of Spokane as a licensed commercial industrial gas fitter. Robert assisted with developing company and industry training programs related to natural gas and propane, assisted with developing and updating the company gas standards and gas serviceman manuals, worked with cities, counties and states in Washington, Idaho and Oregon on developing state mechanical gas codes and compliance, conducted audits complying with the rules and regulations of the Office of Pipeline Safety (Parts 191-192) using an in-house inspection form I, conducted investigations on 90% of all natural gas incidents at WWP/Avista, relating to an emergency situation, review and update company safety brochures on an annual basis.
AFFILIATIONS:
City of Spokane Board of Examiners: Responsible for testing applicants applying for a Heating Mechanic I or Heating Mechanic II Commercial License for natural gas, propane and #2 heating oil. Robert has served in this position for the past 29 years.
Inland Northwest Heating Ventilating and Air Conditioning Association (HVAC) (formerly Inland Empire Natural Gas Association): Continues to serve on the Board of Directors and Executive Committee. Presently chairs the technical committee. Responsible for development, implementation and monitoring of the training programs. 25 year member. Served as president of the association in 1995.
Pacific Coast Gas Association (PCGA): Represented WWP by serving on the Codes & Ordinances committee. He put on two to three day meetings each year. His responsibilities cover mechanical and gas code development, UMC, UBC, UPC, NFPA-54 National Gas Codes, National Safety Development, DOT-Office of Pipeline Safety Codes.
National and Local Chapter of the American Society of Heating, Refrigeration and Air Conditioning Engineers (ASHRAE): 2 year member of this organization and WWP representative responsible for helping in the development of national standards and code compliance in local cities and counties in Washington, Idaho and Oregon. Served as president of the local chapter in 1987.
North Idaho Code Enforcers Association: 10 year member with regular attendance to monthly meetings.
North Idaho College: 12 year HVAC advisory committee member.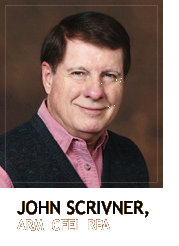 John Scrivner is a BA graduate from Gonzaga University, along with being designated as a CFEI, Certified Fire and Explosion Investigator, ARM, Associate of Risk Management, RPA, and a prior Registered Professional Adjuster.
John has more than 25 years of experience between being a Regional Claims Manager for a large National Insurance Carrier, and a Senior Claims Representative and Investigator for the utility industry customers in a four state area for Avista Utilities. Along with extensive training relative to electric, gas, and incendiary fires, he has performed numerous investigations on fire origin and cause of residential, commercial, vehicle, and wild land fires. John has collected evidence, conducted witness interviews, secured photo documentation, and prepared hundreds of reports and Affidavit write ups for fire litigation cases.
John has clocked over 500 hours of specialized fire origin and cause training, and documented over 670 investigations for fire and origin and cause. Mr. Scrivner has conducted a variety of investigations nationwide in regards to fire and cause, and is a court approved fire expert in over 8 States and Federal Court.